Thousands of players will win instant cash prizes up to $50 each week!
Play your favorite slots and you could win cash! Two slot banks or tables will be drawn every 30 minutes!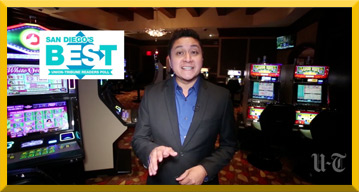 Barona is consistently ranked the best in San Diego in the Union-Tribune Readers Poll.
club barona
As a Club Barona member, you'll earn points redeemable for play, dining, Free Play, hotel stays, and even cash back! And other complimentaries based on play at Barona Casino
view full list of benefits
No such email address is registered.